(Speakers are listed in order of appearance.)
Jon R. Rankin
President & CEO
North Carolina Business Coalition on Health
Jon R. Rankin
Jon leads the North Carolina Business Coalition on Health (NCBCH) as Board President and CEO.  Prior to this, he spent over 25 years leading benefits and total rewards at various large employers, after having served as an officer in the US Army.
He holds a Master of Systems Management from the University of Southern California, and a Bachelor of Business Administration from Wichita State University.
He received designation as a Senior Professional in Human Resources (SPHR) from HRCI, as well Certified Benefits Professional (CBP) and Certified Compensation Professional (CCP) from WorldAtWork. Additionally, he currently holds life and health insurance licenses with the State of North Carolina.
Jon enjoys collaborating on health issues with his wife and son. His wife, Kathy, is a Registered Nurse of Oncology (OCN). His son, Blayne, is a US Army major, with a master's degree in hospital administration which included a one-year internship at Mayo Hospital in Rochester, MN.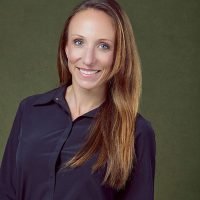 Chris Deacon, J.D.
Principal
Versan Consulting
Chris Deacon
Chris Deacon has a deep understanding of the fiduciary role health plan administrators hold and should be leveraging in order to drive value for their plan sponsors and members. An attorney by training, Deacon formed VerSan Consulting, LLC in order to educate and engage employers to be more prudent purchasers of healthcare. From creative procurement methodologies and demanding contracts, to population health initiatives and primary care investment, Deacon believes that large employer-sponsored health plans not only have an opportunity – but an obligation – to drive health care transformation that delivers value for the market. 
Prior to founding VerSan Consulting, Deacon ran one of the largest health plans in the country for the New Jersey Department of Treasury, which covered over 820k public sector lives, including state employees, teachers and uniformed professionals.  During her tenure, Deacon was credited with helping the State save over $3 billion through a number of initiatives, including enhanced oversight, payment integrity programs, procurement strategy, and strict accountability for the vendors with which the State engaged.
Deacon has also served as a Deputy Attorney General, and then Special Counsel to Governor Christie where she oversaw the Department of Banking and Insurance, Economic Development Authority and Treasury.
She holds a JD from Rutgers Law School and BA in International Affairs from The George Washington University.
Joshua Stein
North Carolina Attorney General
Josh Stein
Josh Stein was sworn in for his first term as North Carolina's 50th Attorney General in 2017 and his second term in 2021. As Attorney General, he is focused on protecting North Carolina families from crime and consumer fraud.
Stein works to protect taxpayers, seniors, students, and military families from fraud. His Department of Justice has won awards or settlements of more than $2.5 billion from scam artists since he's taken office, and he's won back more than $260 million in restitution for Medicaid fraud. He is working to keep children safe online, improve data security, and leading a national effort to combat robocalls.
Stein is also leading national efforts to combat the opioid crisis and get treatment and recovery resources for North Carolinians struggling with addiction. He's helped secure more than $50 billion toward opioid recovery and is working hard to confront the fentanyl crisis by prosecuting dealers and traffickers. Stein is also working to make North Carolina's law enforcement and criminal justice systems fairer, protecting clean air and water, and fighting the teen vaping epidemic.
His Department of Justice also houses the North Carolina Justice Academy and the Sheriffs' and Criminal Justice Education and Training Standards Divisions, which work to train and certify public-spirited law enforcement officers.
Stein previously served as a state Senator and as Senior Deputy Attorney General in the North Carolina Department of Justice. In those roles, he successfully led efforts to put more violent criminals behind bars by expanding the state's DNA database, wrote the School Safety Act and the Identity Theft Protection Act, worked to protect kids from online sexual predators, and helped run payday lenders charging loan shark interest rates out of the state.
Stein grew up in Chapel Hill, North Carolina. He is a graduate of Dartmouth College, and earned law and public policy degrees from Harvard University. He and his wife Anna have three children.
Maureen Hensley-Quinn
Senior Director,
National Academy for State Health Policy (NASHP)
Maureen-Hensley Quinn
Maureen-Hensley Quinn, Senior Director, at the National Academy for State Health Policy (NASHP) leads the Coverage, Cost and Value team that focuses on states' efforts to finance, provide, and improve coverage and care for all people across ages and income ranges. Maureen leads or provides oversight for multiple projects that support states working to ensure access to comprehensive, affordable health coverage and care. As part of this work, she leads NASHP's Centers on Prescription Drug Pricing and Health System Costs, both of which aim to provide states with policies, research, analysis, tools and strategy for lowering and containing high health care costs. In addition to research and analysis of federal and state laws and regulations, Maureen has designed and implemented technical assistance for states that includes state-to-state peer learning activities.
Prior to joining the staff of NASHP in 2007, Maureen worked at a national non-profit organization focused on the public's access to health care through analysis of Medicaid and state and federal transportation policies. Maureen started her career as a Mediator and Legal Analyst within the Insurance Division of the Massachusetts State Attorney General's Office where she provided education to consumers and advocated on their behalf for improved treatment and coverage, particularly in health care. Maureen received a bachelor's degree in Political Science from Merrimack College in Massachusetts and earned a master's degree in Public Affairs from the John W. McCormack School of Public Policy at the University of Massachusetts in Boston.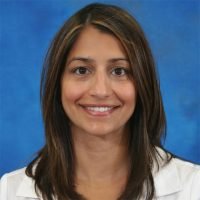 Gloria Sachdev, BS Pharm, PharmD
Employers Forum of Indiana
Gloria Sachdev
Gloria Sachdev serves as President, CEO, and Board Chair of
the Employers' Forum of Indiana. She also serves as Adjunct
Associate Professor at Purdue College of Pharmacy. Forum
initiatives focus on hospital price and quality transparency,
value-based health benefit & payment strategies, and health
policy. She serves as a member of the Board of Governors for
the National Alliance of Healthcare Purchaser Coalitions and
as Board Vice Chair for Hoosiers for Affordable Healthcare.
Dr. Sachdev received her BS and Doctor of Pharmacy degrees from the University of Oklahoma
and completed a primary residency at the VA in Madison, Wisconsin. Thereafter, she practiced
in primary care physician offices managing patients with chronic diseases for 12 years,
followed by consulting in the space of incorporating clinical pharmacists into team-based care
for 6 years. She retired from Purdue College of Pharmacy after 15 years, but still teaches a few
classes for fun. She enjoys taking her dog on long walks and playing board games with her 3
teenagers and husband.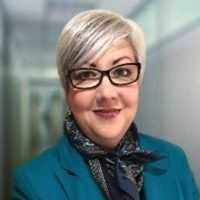 Alex Jung
Business Strategist
Alex Jung
Alex Jung is a global transformational business leader with a proven track record of business value creation, M&A, corporate strategy, P&L ownership and operational delivery. As a senior leader at Ernst & Young LLP (EY US), part of the $35 billion-plus EY organization operating in 150 countries, Alex has crafted a legacy of creating enterprise value through building and starting up successful businesses; successfully leading market growth strategy, complex business and operations transformations; innovating service delivery to enhance customer experience; and providing strategic, practical business advice on existing, emerging and disruptive innovation to clients and to EY.
Alex has served in many leadership roles, leading global teams, with responsibility for building or transforming businesses. Alex has had P&L responsibility for businesses at Walgreens, AonHewitt, The General Board of Pension and Health Benefits, and Mercer. She has developed and implemented global market growth strategy, international expansion, mergers and acquisitions, operations, innovation transformation, public policy interpretation and representation. She has developed high-performing teams and built strong client relationships, both in consulting and in the healthcare and life sciences industry. She is a sought-after public speaker and author and has testified in front of government agencies and in litigation as an expert witness.
Alex is a nationally sought-after public speaker on broad topics in healthcare and pharmacy and has presented on national platforms such as the World Healthcare Congress, The California Governor's Conference, the Association of Health Insurance Plans (AHIP), the National Business Group on Health (NBGH), the Midwest Business Group on Health, the Society for Human Resource Management (SHRM), the Conference Board, and many others. She is widely quoted and published in numerous articles, interviews and white papers over the past several decades in publications such as the Wall Street Journal, NYTimes, ASCO, BIO, Crain's Business, Business Insurance, Health Management Institute, Health Affairs, the Chicago Tribune and others.
Committed to making a difference in her community, Alex also has experience serving in various board roles, including as Nomination Committee Chair and Vice Chair for several significant non-profit organizations including The Respiratory Health Association, The Chicago Community Trust, The Michael Reese Health Trust, the Midwest Business Group on Health, the ONS/Oncology Nurses Society, SAFE Healthcare, Nanodropper, PHPartners, Turning Rock Partners and several others. Alex gained valuable experience in these roles, including working on CEO transitions, strategy, fundraising, financial matters and governance issues.
Alex has a BS in Business Management from Northeastern University. Alex is married and splits her time between Chicago, IL and Henderson, NV.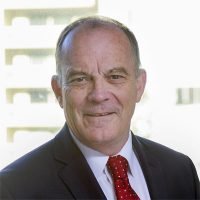 Michael Thompson
President and CEO
National Alliance of Healthcare Purchaser Coalitions
(National Alliance)
Michael Thompson
Michael Thompson is the president and CEO of the National Alliance of Healthcare Purchaser Coalitions (National Alliance), the only nonprofit, purchaser-aligned organization with a national and regional structure dedicated to driving health and healthcare value across the country.
Prior to joining the National Alliance, Mike was a Principal at PricewaterhouseCoopers (PwC) for 20 years. He is a nationally recognized thought leader for business health strategies and health system reform. Mike has worked with major employers and other stakeholders on sustainable cost reduction, integrated health, wellness and consumerism, retiree health, private health exchanges, and health reform. Known for developing and promoting collaborative cross-sector health industry initiatives, Mike participated on the steering board of the World Economic Forum's "Working toward Wellness" initiative and co-founded the Private Exchange Evaluation Collaborative. Prior to PwC, Mike served as an executive with diverse roles with Prudential Healthcare for over 17 years.
Mike is a Fellow of the Society of Actuaries, serving on the Health Practice Council, and chairs the Medicare Sub-Committee of the American Academy of Actuaries. He is also widely recognized as a leading national advocate for mental health and wellbeing and was past president of the New York City chapter of the National Alliance for Mental Illness. Mike previously was an active member of the board of the Northeast Business Group on Health for 11 years.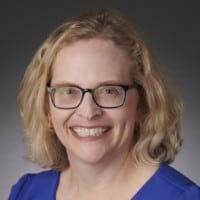 Paula Legendre Stop
Director of Total Rewards
The Fresh Market
Paula Legendre Stop
As the Director of Total Rewards for The Fresh Market, Inc. Paula Legendre Stop is responsible for the company benefit and compensation programs.
Paula received her Professional of Human Resources (PHR) designation in 2005. In 2016, Paula earned her CEBS (Certified Employee Benefits Specialist) designation and in 2019 and 2020 earned the Fellowship designation. She serves on the board for the North Carolina Business Coalition on Health as the vice president.
She has a B.A. degree in French and International Business from the University of Tennessee and an M.B.A from the University of North Carolina at Greensboro.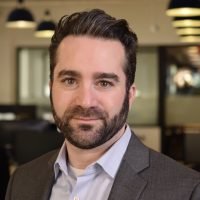 Josh Golden
Senior Vice President of Strategy
Capital Rx
Josh Golden
Josh is the Senior Vice President of Strategy with Capital Rx, where he is responsible for assessing market trends, evaluating business initiatives, and developing strategic partnerships to support the continued growth of the organization.
Prior to Capital Rx, Josh served as Area Senior Vice President at Solid Benefit Guidance, a division of Arthur J. Gallagher & Co. He was responsible for the successful delivery of a wide range of pharmacy consulting solutions to Fortune 500 employers, government entities, labor unions, and health plans. Prior to joining Solid Benefit Guidance in 2016, Josh was the Practice Leader of the Employer Consulting Segment of Pharmaceutical Strategies Group, LLC. He has also held strategic consulting positions at Aon Hewitt, Mercer Human Resource Consulting, and Buck Consultants.
Josh has a Bachelor of Science degree in Industrial and Labor Relations from Cornell University.
Josh has testified in multiple State Legislatures in support of legislation that would increase transparency within the PBM industry.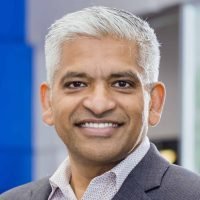 Pramod John
Pramod is the team leader of VIVIO, a Public Benefit Corporation that is using data and analytics
to reinvent the therapeutic use and supply chain for specialty drugs. VIVIO's solution challenges
the current framework of efficacy by extending it to actual effectiveness in the real world resulting
in significant acquisition savings and better outcomes for patients. VIVIO has grown rapidly, and
customers include the F500 in various industries such as distribution, manufacturing, high-tech, mining, healthcare services, and education.
Before VIVIO, Pramod was the founder of Oration (owned by Change Healthcare), which focused
on giving back consumers control over their drug purchasing by capturing the prescription in the
physician's office and providing real-time pricing options and automatic routing capabilities.
Pramod was also VP of Strategy and Innovation at McKesson, the world's largest healthcare
company. At McKesson, Pramod helped develop solutions that leveraged advanced
technologies and business process improvements to optimize healthcare delivery systems,
infrastructure, and supply chains.
Earlier, Pramod founded and served as CEO of PacketMotion, a venture-funded startup in the
enterprise network information and policy management industry. VMWare later acquired the
company. Pramod also founded netExaminer.com, a managed vulnerability assessment
company acquired by SonicWALL.
Pramod earned his Ph.D. in Electrical Engineering from the University of Illinois at Urbana-Champaign. He serves on the board of Wycliffe USA and the advisory board of Folia Water and
as a mentor at StartX