Jon R. Rankin
President & CEO
North Carolina Business Group on Health
Jon R. Rankin
Jon leads the North Carolina Business Group on Health (NCBGH) Board as president and CEO.  Prior to this, he spent over 25 years leading benefits and total rewards at various large employers, after having served as an officer in the US Army.
He holds a Master of Systems Management from the University of Southern California, and a Bachelor of Business Administration from Wichita State University.
He received designation as a Senior Professional in Human Resources (SPHR) from HRCI, as well Certified Benefits Professional (CBP) and Certified Compensation Professional (CCP) from WorldAtWork. Additionally, he currently holds life and health insurance licenses with the State of North Carolina.
Jon enjoys collaborating on health issues with his wife and son. His wife, Kathy, is a (now retired) Registered Nurse of Oncology (OCN). His son, Blayne, a US Army major, recently completed his master's degree in hospital administration which included a one-year internship at Mayo Hospital in Rochester, MN, and is currently attending the US Army Command and General Staff College.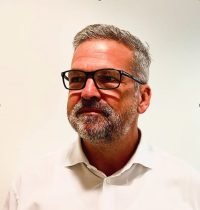 Scott D. Segal, J.D.
Southeast Region ERISA and Employee Benefits Counsel
USI
Scott D. Segal
Scott D. Segal is the USI ERISA and Employee Benefits Counsel for the Southeast Region.  He primarily works with the Coral Gables, Fort Lauderdale, West Palm Beach, Vero Beach and Tampa offices in Florida.  He also works with the Birmingham, Alabama, Savannah, Georgia, and the Nashville and Memphis, Tennessee offices as well. 
Scott started working for USI in January, 2010.  Scott assists USI clients with their compliance related issues with respect to their benefit programs.  Scott frequently speaks at USI and other HR organizational seminars.  Scott also assists drafting alerts and reminders that go out to all USI clients informing them about changes to the law that can affect their employee benefit programs.
Prior to joining USI, Scott worked in corporate law firms in New York and in Miami.  His previous experience includes working for international law firms Chadbourne & Parke and Greenberg Traurig.
In 1996, Scott received his law degree, cum laude, from New York Law School.  He is admitted to practice law in both Florida and New York.  Prior to law school, Scott received his B.A. from the City University of New York at Hunter College.
Scott frequently volunteers to help the homeless.  He is also active and volunteers his time to assist his church on various projects.
Originally from New York, Scott and his wife moved to Miami in 2005.  They have one child.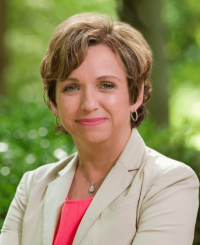 Rochelle Henderson, PhD 
Vice President of Research
National Pharmaceutical Counsel
Rochelle Henderson, PhD
Dr. Henderson serves as NPC's Vice President of Research, overseeing patient access and employer research portfolio. Prior to joining NPC, Dr. Henderson was Vice President of Clinical Research at Evernorth, formerly Express Scripts. In this position, Rochelle oversaw the strategy and execution of clinical research, including academic and client research portfolio, product and clinical evaluations, and publishing of applied research in peer-reviewed manuscripts.
During her career, Rochelle has conducted pharmacoepidemiologic and pharmacoeconomic research and focused on the economic evaluation of drug therapy and the impact of plan design on pharmaceutical utilization. Dr. Henderson also has extensive publishing credits, including numerous peer-reviewed articles published in Health Affairs, Value in Health, American Journal of Managed Care, Drug Benefit Trends, Journal of Managed Care Pharmacy, Annals of Pharmacotherapy, Clinical Therapeutics, and other prestigious journals.
She serves on several health-related research teams with institutions across the St. Louis region: Washington University School of Medicine with Barnes Hospital, the Veteran's Administration Regional Hospital, and the School of Nursing from Southern Illinois University at Edwardsville.
Dr. Henderson is also an adjunct assistant professor at Washington University School of Medicine. Dr. Henderson received her Ph. D. from the University of Missouri at St. Louis. Dr. Henderson currently serves as Vice-Chair of Blackburn College Board of Trustees.
Jim Curotto
VP, Integrated Account Management
Merck
Jim Curotto
Jim Curotto currently holds the position of Vice President, Integrated Account Management at Merck. In this role, Jim is responsible for overseeing all of Merck's relationships and contracting activities with national & regional payers, specialty and retail pharmacies as well as integrated health systems and large hospital networks. Jim also has responsibility for all customer order management and distribution contracting for Merck's entire US portfolio.
Jim has a diverse background across 29 years at Merck, beginning his career in 1990 as a laboratory researcher in Antifungal Drug Discovery within the Merck Research Laboratories.
After receiving his MBA from The Leonard N. Stern School of Business at New York University, Jim transitioned into the business side at Merck, with brief roles in Finance and Sales before moving into roles of increasing responsibility within Merck's Human Health organization, including diverse leadership roles in both US and Global Marketing and Government Relations.
Dwight Davis, PharmD
Senior Pharmacy Benefits Consultant, Employer Groups
PSG
Dwight Davis
Dwight Davis is an experienced leader with more than 30 years of experience as a managed care pharmacy executive with the ability to create customized pharmacy benefit solutions and oversee the implementation and measurement of program performance. Dwight has expertise in pharmacy program design, pharmacy claims analytics/consulting, PBM RFP management, client/vendor contract management, and rebate contract negotiation.
Prior to joining PSG, he was Director of the Evidence-Based Prescription Drug Program (EBRx) for University of Arkansas for Medical Sciences College of Pharmacy, where he oversaw all operational and fiscal components of the EBRx program, including the prior authorization call center and consulting operations. He also was responsible for all EBRx client relationships, including more than 200,000 covered lives as well as all clinical products and strategic development of the program. As Director of Clinical Services and Client Engagement for Gemini Health, LLC, Dwight was Chair of the MedTherapy Advisory Board, overseeing the clinical architecture alternatives database and contributed to Gemini's patented Drugs and Savings Report. For InformedRx/Catamaran, he was in roles of progressive responsibility, starting as Director of Clinical Services and ending as Vice President of Clinical Operations. As Vice President, he oversaw all aspects of clinical product development and managed client relationships for self-funded employer groups and Taft-Hartley union trust funds.
Dwight earned a Doctor of Pharmacy and Bachelor of Science in Pharmacy from the University of Arkansas for Medical Sciences College of Pharmacy.
Kim Davis
Sr. Director of HR Operations, Compensation & Benefits
Alex Lee, Inc
Kim Davis
Kim Davis is the Sr. Director of HR Operations, Compensation & Benefits for Alex Lee, Inc. (one of the largest food retail and wholesale distribution companies in the Southeastern United States.)   
Kim is both a strategic and innovative HR, compensation and benefits professional that has developed multiple programs that support the employee's health and well-being.  With a comprehensive knowledge and application of comp and benefits best practices in a large-scale, highly matrixed organization, Kim is recognized as a thought leader and subject-matter expert within the Alex Lee management team.   She has advanced and sustained a culture of health and wellness at Alex Lee while supporting employees to let them authentically be themselves and unleash the talent they possess.
Kim is a natural influencer who thrives on tough challenges.
Kim graduated from Gardner Webb University with a Bachelor of Science in Business Administration. She earned her Senior Professional in Human Resources (SPHR ®) certification from HR Certification Institute and has achieved her SHRM-SCP from The Society for Human Resource Management (SHRM).
On a personal note, Kim is an avid Peloton cyclist and passionate about mind and body wellness.
Cory Super, Pharm.D.
Vice President of Sales
Navitus
Cory Super
As Vice President of Sales, Cory's focus is lead the sales teams that are focused on establishing new partnerships and provide stellar service, with an emphasis on health plan/managed care entities, national accounts, mid-market employers, broker/TPA organizations, and consultant relationships. He has more than 20 years of vast management experience in pharmacy benefit management (PBM), healthcare organizations, and biopharmaceuticals as a Research Analyst,

Cory collaborates with prospective client partners to understand the advantages of managing their pharmacy benefits through Navitus' unique, full-service, 100% transparent pass-through business model. His experience, vast knowledge, and understanding of regional and national health plans are unmatched.

Prior to joining Navitus in 2021, Cory worked at MedMinder as Senior Vice President of Sales. In this role, he led the field and inside sales staff to have its best month in company history. He developed a new onboarding and training program and worked closely with pharmacy operations to implement processes that improved referral intake and workload management. As Senior Vice President, Account Management at ExactCare, Cory continuously reset the bar for sales goals and led an equally-ambitious sales staff to trend-setting accomplishments. Year after year, he delivered 100% client satisfaction as a result of his in-depth understanding of client needs and how to align them appropriately with programs and products. His 17-year career with Prime Therapeutics, LLC was filled with achieving above-goal sales quotas, defining process improvements, and significant health plan victories, each larger than the one before. His efforts also included leading and mentoring sales teams, maintaining relationships with national pharmacy consultants, and creating innovative marketing strategies with health plan clients that resulted in increased growth, client satisfaction and retention.
Cory began his healthcare career in the biopharmaceuticals arena researching, developing, and forecasting financial models. He prepared research reports that provided much-needed guidance to deliver value-added information resulting in sound investments. He wrote insightful, forward-looking research reports that summarized pharmaceutical companies, resulting in an essential investment decision-making tool for clients.
Cory attended Gustavus Adolphus College and earned his Doctor of Pharmacy degree from the University of Minnesota—College of Pharmacy
Mike Gaal,
FA, MAAA, EMBA
Principal and Consulting Actuary
Milliman
Mike Gaal
Mike is a Principal and Consulting Actuary with Milliman, based out of Chicago. Mike has over 20 years of experience consulting to employers on all aspects of benefits program management including benefits strategy, plan design, financing, and vendor management. He has published a variety of articles and presented on topics such as private exchanges, direct-to-provider contracting, and reference-based pricing. He is also one of the key leaders in Milliman's efforts to develop solutions using price transparency data.
Brian Sweatman,
FA, MAAA, EMBA
Principal and Consulting Actuary
Milliman
Brian Sweatman
Brian Sweatman is a Principal and Consulting Actuary with Milliman, based out of Atlanta. He has over 10 years of experience as a healthcare actuary. In his current role, he supports providers, plan sponsors, and payers navigate strategic opportunities to transfer and manage health insurance risk. His provider work includes designing and pricing bundled payments, negotiating value-based payment contracts, custom benchmarking to support value propositions, and settling risk-sharing agreements. His payer work includes rate development, forecasting, strategic network design, benchmarking to support opportunity analyses, and provider contracting.