Who is the North Carolina Business Coalition on Health?
The North Carolina Business Coalition on Health is a coalition of employers using their collective voice to influence decisions that impact the quality and cost of healthcare delivery systems in North Carolina. We will accomplish our mission and foster North Carolina's economic development in the following ways:
Advocate – Create a business community with a shared vision and message on matters of healthcare policy, regulation, and legislation based on sound fiscal principles and quality standards.
Innovate – Seek creative, common sense solutions to improve the overall cost and quality of our healthcare delivery system.
Educate – Promote health and wellness education. Advocate for provider performance disclosure of both quality and outcomes to help employees become better consumers of healthcare services.
Click here for more about the benefits of membership and how to join!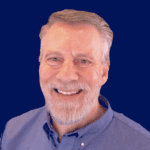 Jon R. Rankin, President & CEO
Jon leads the NCBCH Board as president and CEO. Prior to this, he spent over 25 years leading benefits and total rewards at various large employers, with prior years in operations management and service as a US Army officer.
Brett Henderson, Secretary
Brett serves as NCBCH's Board Secretary in addition to his role as Director of Benefits and Admin HR at Charolotte Pipe and Foundry Company.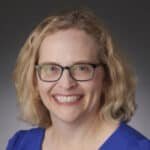 Paula Legendre Stop, Vice President
Paula serves as NCBCH's Board Vice President in addition to her role as Director of Total Rewards at The Fresh Market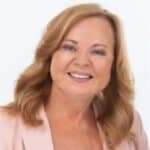 Debra Simons, Treasurer
Debra serves as NCBCH's Treasurer in addition to her role as Director of Global Benefits at Fragomen
Kim Davis, Alex Lee

William Howard, Bernhardt Furniture

Teresa Huffman, Culp

Leigh Keener, National Gypsum

Julie Weaver, Worldwide Clinical Trials

Steve Graybill, Mercer

Amy Robbins, Aon
In 2011, the North Carolina Business Group on Health (NCBGH) held 4 organizing  meetings between two important business centers of the State; Charlotte and  Raleigh. We  invited over 50 business leaders to these meetings between January 2011 and July 2011. On May 31, 2011, the North Carolina Business Group on Health was officially formed as a North Carolina 501(C)(6) non-profit organization.  The first official meeting of the North Carolina Business Group on Health was held on October 6, 2011.  Our structure was modeled after other successful business groups on health around the country.  Since then, we have continued to develop the organization into the premiere voice on employer healthcare issues for the North Carolina Business Community.
In 2023, we changed "Group" to "Coalition" to become the North Carolina Business Coalition on Health to reflect our ongoing collaboration as a coalition of employers and key healthcare stakeholders in the state.  
Today we continue to build as the voice of the employer as we work with stakeholders across the state and nationally.  We also partner and collaborate with coalitions across the nation as a member of the National Alliance of Healthcare Purchaser Coalitions, the only nonprofit, purchaser-led organization with a national and regional structure dedicated to driving health and healthcare value across the country. The National Alliance's members represent private and public sector, nonprofit and Taft-Hartley organizations, and more than 45 million Americans, spending over $300 billion annually on healthcare.
Members are invited to attend our Spring and Fall Forums, as well as roundtables, collaboratives, webinars and other events throughout the year. 
Once signed in to this website, members also have exclusive access to presentations of our past events as well as networking through our membership directory in the members section.